Car Locksmith Prices Los Angeles County
Car Locksmith provides automotive car locksmith services all around Los Angeles County Area, you can see prices and rates for our services below.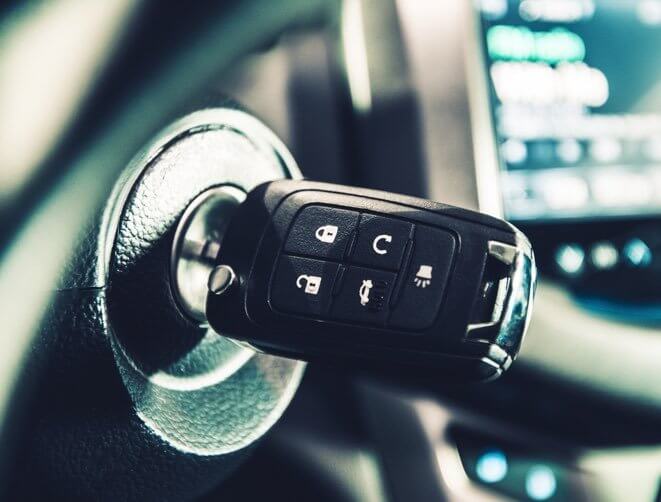 Best Car Locksmith Rates!
From Consumer point of view competition among locksmith companies in Los Angeles County is great, competition means that you can get same exact product for various price from different Car Locksmith places. We know how competition works and that's why at Car Locksmith you can find best rates on any auto locksmith services. With an always growing car locksmith companies in Los Angeles County, a lot of positive changes occur day from day!
Car Locksmith Prices:
Car Door Lock Change

$90*

Trunk Lockout Service

$35*

$35*

$95*

$90*

$60*

$45*

Service Call Fee

$19*

* $19 Service call fee will apply to all services. Rates above are estimates only. A more accurate quote will be provided onsite or over the phone depending on the parts needed and labor complexity.
Frequently Asked Questions
Do you have any hidden fees?
Absolutely not, most of the times we are able to give you set quote or a range for the service needed over the phone. If our car locksmith will find out that there is adittional labor needed on site, he will inform you about it first, and will let you know if it's going to be more than we quoted before so you can decide first.
Can I Get A Car Locksmith Estimate Over The Phone?
Of course, if you have any questions give us a call right now, one of our auto locksmith will take the call and assist you on the service needed, he will also provide you with an estimate.
Is everything included in a price estimate?
Sure, we will let you know how much the service will cost you in total, including parts, labor, service fee and taxes!
How much does it cost to hire a professional mobile car locksmith?
The price really depends on the service you need. Hiring a mobile car locksmith with us, will save you a lot of money in comparison with other companies, and that's for sure!
Any extra fees for emergencies?
Since at Car Locksmith we work 24 hours, we do not charge any adittional fees because of the time of a day, so you can give us a call at any time you will require the service!
What payment options are available?
We Accept Credit Cards, Debit Cards, Cash and PayPal.
What Customers Say About Us


Leo is absolutely amazing. I got my keys locked in the car and called the first locksmith I found on the internet. He showed up in 15 minutes and got my car door unlocked without any damages. Would recomend, 5 stars for Car Locksmith!



I work in Downton and always leave my car parked at City Center Parking, few days ago I've came out from work late night and realized that I can't find my car key to my toyota prius. I've got a phone number for Car Locksmith and called them. Tom showed up in 25 minutes with a new key fob for me, he got it programmed real fast. I thought it would take hours, but he was done in 20 minutes. Amazing Service for a good price!



I work for Fugetsu-Do Bakery in Los Angeles. That night I got off from work tried to start my car, but key wouldn't turn at all. I've been trying to turn the key for hours it was already late. I gave up and called this guys. Tom came up to me to save my day, he checked out the ignition and said that there is something stuck inside, it was late and there was no much light in the streets. He fixed my ignition in 25 minutes. I've never been so thankful to anyone, he saved my day.