Our Car Key Replacement Services
If you lost your car keys and you're looking for a reliable car locksmith in Los Angeles County. Give us a call right away, we can drive and get to you within 20 minutes of your call, Car Locksmith is available 24 hours a day, we will make a replacement car key for you on spot for a competitive rate.
If it comes to getting car keys replaced, our mobile car locksmith crew has you covered! We make replacement car keys for all makes and models, doesn't matter if it's a 2020 model or some older cars made in 90s. We also make key replacements for motorcycles!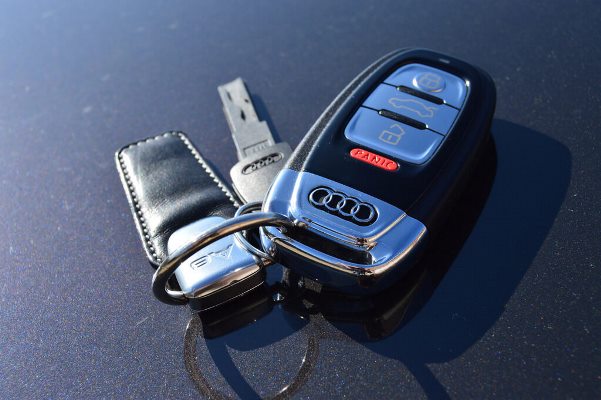 Our Professional Car Locksmith Can Do:
Regular car keys
Transponder keys
Proximity key replacements
Wafer Key Replacement and duplication
FOB Key Replacements
Switchblade a.k.a Flip - key replacement
If you ever got in a situation when you are locked out of your car after a long work day, then you know how bad is this feeling, having a nice car, and being unable to start or drive it back home. Unfortunate circumstances happen, and a car locksmith can always give you a hand if it ever happens to you, day or night. Whether you have just lost your car keys, locked them inside your car, or you accidentaly broke it inside the driver side door lock or your car ignition, our automotive locksmith is ready to come out and rescue from being locked out. 
Mobile Key Replacement Locksmith For Car
At Car Locksmith, expert car locksmiths are on stanby mode 24/7 always happy to help you out. There are a lot of wannabe car locksmiths in the area these days, some people who are not experienced enough to unlock your car doors or to make you a new key replacement from scratch, that's not the case with us. Our Company has years of experience and we have all the tools, key blanks, and programators to get you back on the road in no time at all. If you happened to lock your keys inside the car, you just need a professional car locksmith to unlock it. However, if you don't want it to happen again, we can make a spare car key for you onsite; or if perhaps, your keys are lost, we can make you a new car key within 20 minutes.
Car Key Replacement Near Me
We have all the equipment ready in our vans and we always carry it with us to provide with fast and comprehencive car locksmith services on spot. If you do not have any working key to the car, it's absolutely ok, we can get the key cuts from your ignition, door locks, trunk lock or we can try to find the code on your car. We also carry different types of blanks for same exact car, so just you can choose how your key will look like and what functionality it will have. We are expertised to make any kinds of car keys on the spot- from regular non chipped keys to remote control opener keys to transponder keys. 
Why to go with Car Locksmith - car key replacement service?
When you call us at Car Locksmith, you can rest assured keeping in mind that you are in touch with experts providing:
Fastest response times in Los Angeles County- Most of the times we get on site within half an hour, especially in an emergency, we value your time and your car locksmith needs and will never let you wait hours for a car locksmith!
Round A Clock Availability- We are always open, 24 hours a day, 365 days a year including holidays!
Decades of Experience- We have been in business for decades, we know how to deal with any car. Our expertise lets us help you quckly and in the most professional manner. 
Los Angeles County Service- At Car Locksmith, we have our experts available anywhere in Los Angeles County, so we can get to you as soon as you need us.
Give us a call today, to get car key replacement you've been looking for!
Car Keys Replacement FAQ
What to do if my car keys got stolen?
The best thing to do in this kind of situation is to give us a call at Car Locksmith. We will drive out you right away, make you a replacement car key on spot and will erase that lost key from the computer of the car, so whoever has the key won't have a chance to start your car.
What to do if my car key is bent and won't start the car?
Car Locksmith can get a mobile car locksmith to you within 20 minutes of your call. Car Locksmith have trained it's employees to do any kind of work with the car keys and cars. Doesn't matter what time of a day it is, at Car Locksmith we are always ready to help!
What Customers Say About Us


Leo is absolutely amazing. I got my keys locked in the car and called the first locksmith I found on the internet. He showed up in 15 minutes and got my car door unlocked without any damages. Would recomend, 5 stars for Car Locksmith!



I work in Downton and always leave my car parked at City Center Parking, few days ago I've came out from work late night and realized that I can't find my car key to my toyota prius. I've got a phone number for Car Locksmith and called them. Tom showed up in 25 minutes with a new key fob for me, he got it programmed real fast. I thought it would take hours, but he was done in 20 minutes. Amazing Service for a good price!



I work for Fugetsu-Do Bakery in Los Angeles. That night I got off from work tried to start my car, but key wouldn't turn at all. I've been trying to turn the key for hours it was already late. I gave up and called this guys. Tom came up to me to save my day, he checked out the ignition and said that there is something stuck inside, it was late and there was no much light in the streets. He fixed my ignition in 25 minutes. I've never been so thankful to anyone, he saved my day.