Car Key Extraction Service
Got your car key stuck in the ignition? Can't turn the key at all and the car is running? Call Car Locksmith to get the professional key extraction service on spot within 20 minutes! Call our Car Locksmith service right away for a professional key extraction assistance. We at Car Locksmith have special tools and equipment enabling us to get key extracted from the ignition safely and hassle-free!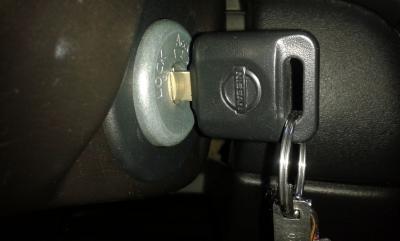 We as a professional car locksmiths can guarantee to extract the key without any damages of course if key is not already damaged inside the ignition switch. Our Car Locksmith team is equiped with all the tools neccesary to get the job done fast and for affordable rate. We provide a reliable car locksmith services and are available 24/7 anywhere in Los Angeles County.
Car Key Extraction Services We Provide
If you will try to get key extracted without the specialized tools you might force key to get stuck even deeper that it was, or possibly damage the ignition housing. At Car Locksmith we advise everyone not to try to get the key out on their own and let us do it for them. Reliable and professional car locksmiths have an experience in this field and are specialized to help you out within 20 minutes of your call.
Car Key Extraction From The Ignition:
Getting keys removed from rusted ignition
Extracting car key from dirty ignition
Car Key Extraction From Faulty Ignition
Bent Key Removal From The Ignition
If you broke your key inside of the ignition switch and are still able to start the car, even with a broken piece, we advise you not to start the car that way, because you may damage the ignition and then you most probably will have to get the whole ignition system replaced!
Getting Car Key Exctracted
Most of the times, car keys have a tendency to break at the point where the key head connects with the shaft of the key. Most of the times Car Locksmith uses a key exctractor tool or a professional toolkit for key extractions.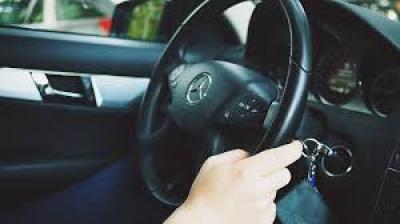 Using a key extraction tool usually means that the car key is being catched by a tool and the slided out without any damages. In order to get the key out easier a professional car locksmith will lubricate the whole ignition lock first before his first attempt to make it easier for key to slide out. Also the lubricant prevents your ignition to get any further damages when sliding the key out, which works best if you don't want the whole ignition system changed after all. When our car locksmith gets on site he will assess the situation and check how badly and how deep your car key is stuck inside. He will decide whether to use an extractor tool or a special toolkit to get the key out. If he will determine that extractor tool has a high chance to work, he will go ahead and use it.
How to prevent Car Key From Breaking In The Ignition?
If you have any cracks on your key already this means that it's a good indicator that key might break inside. Give us a call for a key replacement service to prevent breaking a key in the ignition.
Make sure that you don't have any dust or debris inside the ignition switch, because it may force a stress on a tumblers inside the ignition.
If you start to hear some weird noises or clicks when turning a key in the ignition, we strongly advise to get the ignition lubricated.

Give us a call right away and get a professional car ignition key extraction service instantly at the most affordable price!
What Customers Say About Us


Leo is absolutely amazing. I got my keys locked in the car and called the first locksmith I found on the internet. He showed up in 15 minutes and got my car door unlocked without any damages. Would recomend, 5 stars for Car Locksmith!



I work in Downton and always leave my car parked at City Center Parking, few days ago I've came out from work late night and realized that I can't find my car key to my toyota prius. I've got a phone number for Car Locksmith and called them. Tom showed up in 25 minutes with a new key fob for me, he got it programmed real fast. I thought it would take hours, but he was done in 20 minutes. Amazing Service for a good price!



I work for Fugetsu-Do Bakery in Los Angeles. That night I got off from work tried to start my car, but key wouldn't turn at all. I've been trying to turn the key for hours it was already late. I gave up and called this guys. Tom came up to me to save my day, he checked out the ignition and said that there is something stuck inside, it was late and there was no much light in the streets. He fixed my ignition in 25 minutes. I've never been so thankful to anyone, he saved my day.