Car Lockout Service in Los Angeles County
Are you facing this stressful situation being locked out of your car? Car Locksmith is ready to help with any of your lockout emergencies, just give us a call and we will get you back in, asap!
Not a lot of things maybe more stressful than being locked out of your car. Maybe you left your car keys on the passenger sit, and even saw it right before you closed the door. Or after hard day at work you're trying to look up for your car keys and they are nowhere to be seen. You check your pockets numerous times, but still can't find them.
Locking your self out of your car may be very distractful and sometimes people who get in those kind of situations are so desperate to get back in, that they can brake the window to gain an access back. That is why calling a Car Locksmith is a really good idea our affordable auto locksmith will not cost you a fortune!
The most common reasons causing car lockout?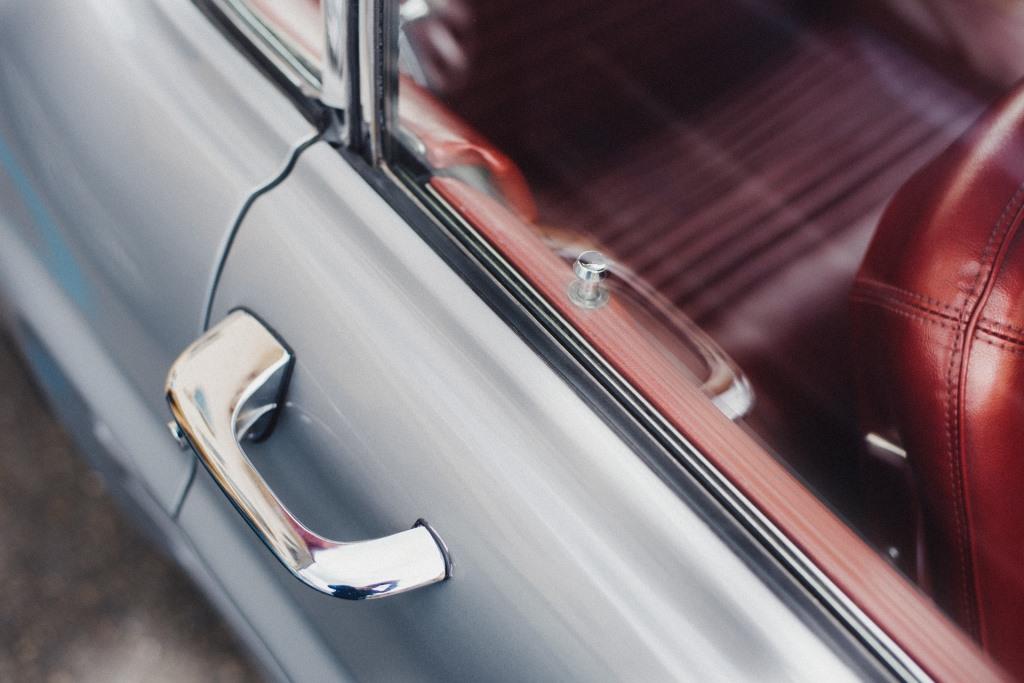 The list of reasons for car lockout:
Malfunctioning car door locks
Malfunctioning Alarm System
Lost Car Keys
Car Key Left in Car Ignition
Locked Keys In The Trunk
Car Key Stolen
Key Getting Stuck In The Door Lock
Bent Car Key
Did You Lock Keys In The Car? No Worries!
It is one of the worst reasons. Most of the times you can even see that key inside the car but have no chance to get it back. Sometimes it might get even worse, like when your Dog is locked inside. Nowadays most of the modern cars have an alarm system on the car to prevent thieves from getting inside your car. There is a chance you have heard or may be even have seen the old trick with a hanger, disclaimer: trying this trick out in real life may lead to alarm activation and may cause more expenses afterwards, even if you'll get isnide the car most of the times the car will not start, thinking you're trying to steal it, well if you decided to open the door your self and got in but alarm is on, you can give us a call we can disable the allarm and put it back to normal but it costs more than letting us unlock the car safely, so think twice.
We as a Los Angeles County Car Locksmith has few option to get you back inside your car, sometimes we need to pick the car door lock with special picking tools, and sometimes we even need to cut you a key, but most of the times we can just unlock the door using special air bag tools without damaging the door frame or causing any damage to the car. We have decades of experience and no matter what way we will choose to get you back in, we will do it in most professional manner and for affordable price!
Locked Keys In The Trunk? Call Car Locksmith Now!
It happened to lots of our customers, they put the key on a side for a moment, get few bags out of their trunk, and shut it back not realizing the keys were left inside. They try to get back inside and use trunk release, but the doors are locked as well. Getting the trunk unlocked is different for all makes and the models. For example mercedes and bmw trunks can't be unlocked with a trunk release if the key is not inside the ignition or in the car if it's a Push To Start car. We really advise not to try to get into your car through the trunk on your own. Trying to get through the trunk may lead to alarm activation or locking down electrical system, or in worst case scenario it may trigger both. Car Locksmith has an expertise to open your trunk in minutes, without having any key to the car, and without any damage at all!
Car Lockout After Losing Car Key
Probably one of the worst case scenarios we would say. You lost your only car key, and car doors are locked, so you have to get doors unlocked first and then new keys made. Most of our customers keep their spare car keys at home but it may be that for some reason your'e not close to your home or maybe your car came with just one key, then it's a bit of a trouble. It is not a good idea to leave your car somewhere because it might get towed or even worse it might get stolen. Car Locksmith - can make a new key for you on spot, and you won't have to worry about your car getting towed. Car Locksmith has you covered!
Lockouts due to Faulty Car Locks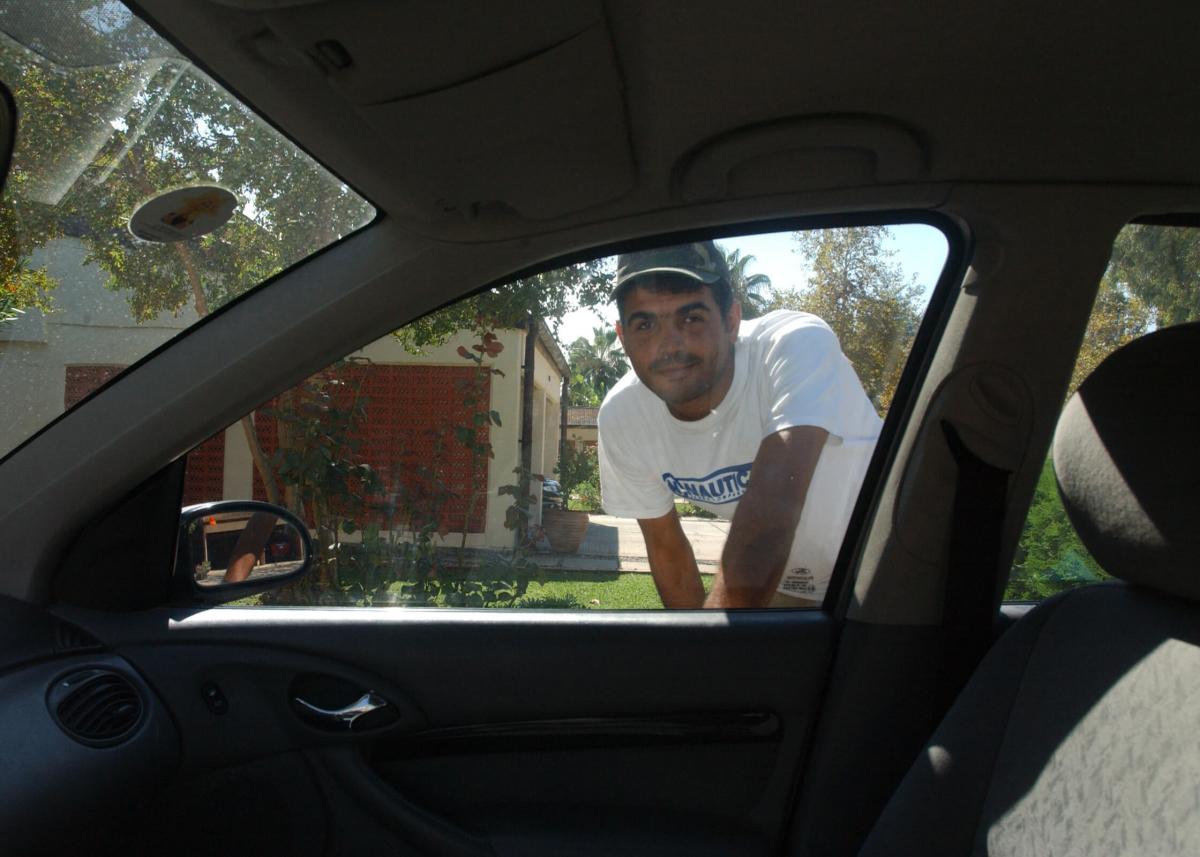 There are lots of reasons why your key may stop working on the door locks, however most of the times it happens because car door locks are getting worn out or damaged. It may also happen that you have your car key with you but it would just not turn or unlock the car door. If that ever happens to you, give us a call right away, we can find out if it's a trouble with a key or the door lock it self and get it fixed for you on spot. No matter if there's a problem with a car door lock or car key it self, we can replace or fixed the damaged cylinders, or replace a key!
Emergency Car Locksmith Help
Novadays getting locked out of the car isn't a trouble anymore, if you have our phone number handy. It's very important not to panic if you accidentaly locked your car keys inside the car. We as a experienced Los Angeles County Car Locksmith can assure you that we can get you back in and solve any issue with your car key or door locks!
Got Stuck and don't know what to do? Don't wait, we are just a phone call away!
FAQ Car Lockout
Why Does Car Lockout Happen?
Well, for a number of reasons. Usually the most common reason is that people either lock their keys in the car and can't gain access to the car or they just lose the only car key they have. Either way all that is needed to be done if someone gets locked out of the car is just to call a Car Locksmith. We are available 24/7 and Serving Los Angeles County area!
Can A Car Locksmith Help if my keys are stuck in the car door lock?
Absolutely. If your key gets stuck in the door lock give us a call and we will send our mobile car locksmith on site. It would take around 20 minutes to get to you, and get all your lock issues fixed.
What Customers Say About Us


Leo is absolutely amazing. I got my keys locked in the car and called the first locksmith I found on the internet. He showed up in 15 minutes and got my car door unlocked without any damages. Would recomend, 5 stars for Car Locksmith!



I work in Downton and always leave my car parked at City Center Parking, few days ago I've came out from work late night and realized that I can't find my car key to my toyota prius. I've got a phone number for Car Locksmith and called them. Tom showed up in 25 minutes with a new key fob for me, he got it programmed real fast. I thought it would take hours, but he was done in 20 minutes. Amazing Service for a good price!



I work for Fugetsu-Do Bakery in Los Angeles. That night I got off from work tried to start my car, but key wouldn't turn at all. I've been trying to turn the key for hours it was already late. I gave up and called this guys. Tom came up to me to save my day, he checked out the ignition and said that there is something stuck inside, it was late and there was no much light in the streets. He fixed my ignition in 25 minutes. I've never been so thankful to anyone, he saved my day.